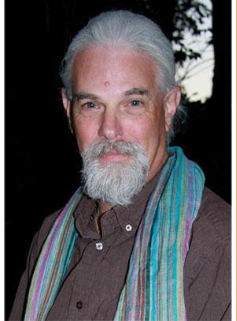 One must have received both the empowerment and reading transmission to attend this study group. 
Over a multi year period, Khenpo Namdrol Rinpoche gave detailed teachings on the Guhyagarbha Tantra using the extensive commentary written by the great Longchenpa called "Thorough Dispelling of Darkness Throughout the Ten Directions" as the basis. In 2011 the translation of the root tantra and the commentary by Longchenpa was completed by Sangye Khandro & Lama Chonam and published by Snow Lion. The translation of the text and the transcriptions of Khen Rinpoche's teachings, with oral translation by Sangye Khandro & Lama Chonam, are complete and available to students who have received both the Guhyagarbha empowerment (wang) and the reading transmission (lung). In 2014, in order to help students who were not able to receive the teaching from Khen Rinpoche, Lingtrul Rinpoche gave the empowerment and Lama Chonam gave the reading transmission at Orgyen Dorje Den, thereby establishing the conditions for more people to study this precious text.
In this study group, Steven will rely upon the published text and the transcripts of Khen Rinpoche's teachings to help students plot a course of study through the vast material. Steven will lead a lively and engaging discussion in order to stimulate and challenge the participants to think deeply about the meanings and try to integrate the concepts into our lives and dharma practice.
In order to follow the samaya guidelines set forth by Khenpo Namdrol Rinpoche, and due to the restricted and secret nature of the tantra, only students who have received both the empowerment and the reading transmission will be permitted to attend the study group