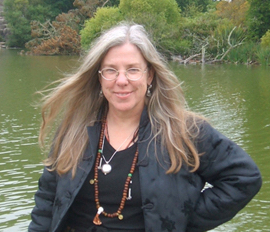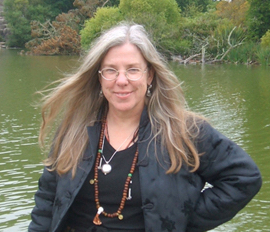 Please RSVP  to julmind108@gmail.com to receive the link  if you'd not already done so, or to join future sessions.
Once you're registered, you'll receive a link before every session.
Expect to receive the link on the day of practice.
If you have a gmail account, check Promotions and Updates if the link doesn't arrive in your Inbox, and be sure to add orgyendorjeden@gmail.com to your Contacts. Please download Zoom if you don't have it already.
Suggestions: wear ear buds, earphones, or use external speakers & if possible attach an ethernet cable to your computer to improve the sound quality. Zoom sound can fluctuate when practicing with a bell, drum, and kangling.
If you feel uncomfortable using instruments due to your home situation, it's fine not to use them under the circumstances of sheltering in place.
For more information contact Julie Rogers at julmind108@gmail.com.
Sangye Khandro is leading the Concise Troma sadhana and tsog at Tashi Choling on Zoom every new moon. Go to Tashi Choling's website if you'd like to join their newsletter list or write to tcnewsletter@gmail.com to receive that link.